ZO 3-Step Peel, VI Precision Plus Peel, Vitalize Peel & Illuminize Peel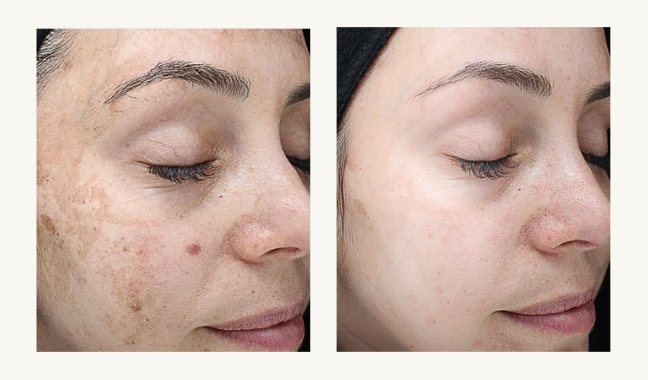 Skin treatments have evolved significantly over the years, and chemical peels have remained a top choice for those looking to rejuvenate their skin. Today, we're taking a closer look at Ashley McFarland Aesthetics' most popular peels: ZO 3-Step Peel, VI Precision Plus Peel, Vitalize Peel, and Illuminize Peel.
1. ZO 3-Step Peel
What It Is: Developed by Dr. Zein Obagi, this peel is designed to exfoliate the outer layers of skin, stimulate cellular function, and restore skin health.
Main Ingredients: Salicylic Acid, Trichloroacetic Acid (TCA), and Lactic Acid.
Benefits:
Addresses many skin conditions like acne, sun damage, and melasma.
Enhances collagen production and skin elasticity.
Can be tailored to suit specific skin types and concerns.
2. VI Precision Plus Peel
What It Is: A peel formulated to address pigmentation issues and skin damage.
Main Ingredients: Salicylic Acid, Retinoic Acid, L-Ascorbic Acid (Vitamin C), and other potent ingredients.
Benefits:
Targets and reduces age spots, sun damage, and pigmentation.
Smoothens skin texture.
Minimizes pores and reduces the appearance of acne scars.
3. Vitalize Peel
What It Is: A peel suitable for all skin types, targeting mild to moderate skin imperfections.
Main Ingredients: A combination of Alpha Hydroxy Acids, Beta Hydroxy Acids, Resorcinol, and Retinoic Acid.
Benefits:
Improves skin texture and tone.
Reduces fine lines, wrinkles, and roughness.
Suitable for first-time chemical peel patients.
4. Illuminize Peel
What It Is: A light peel providing a radiant glow with minimal downtime.
Main Ingredients: A blend of acids like Phytic, Mandelic, and Malic acid, along with Salicylic acid.
Benefits:
Brightens and tightens the skin.
Perfect for events or special occasions due to its immediate glow.
No significant peeling, suitable for mild skin imperfections.
Comparison:
Strength & Downtime:
ZO 3-Step and VI Precision Plus are more aggressive, resulting in more noticeable peeling and a slightly longer downtime.
Vitalize Peel offers moderate peeling, while Illuminize Peel has minimal to no peeling.
Target Audience:
ZO 3-Step and VI Precision Plus are for those with pronounced skin issues or those seeking more dramatic results.
Vitalize is a middle-ground option, while Illuminize is perfect for those looking for a quick boost without significant downtime.
Frequency:
Stronger peels like ZO 3-Step might be done less frequently than milder peels like Illuminize, which can be repeated more often.
In conclusion, the right peel for you largely depends on your skin concerns, desired results, and your skin's current condition. Always consult with Ashley, Blair, Kristi or Tricia to determine which peel is best suited for your needs. Remember, after any peel, it's essential to use sunscreen and follow post-peel care guidelines for optimal results.